Vasco/Artera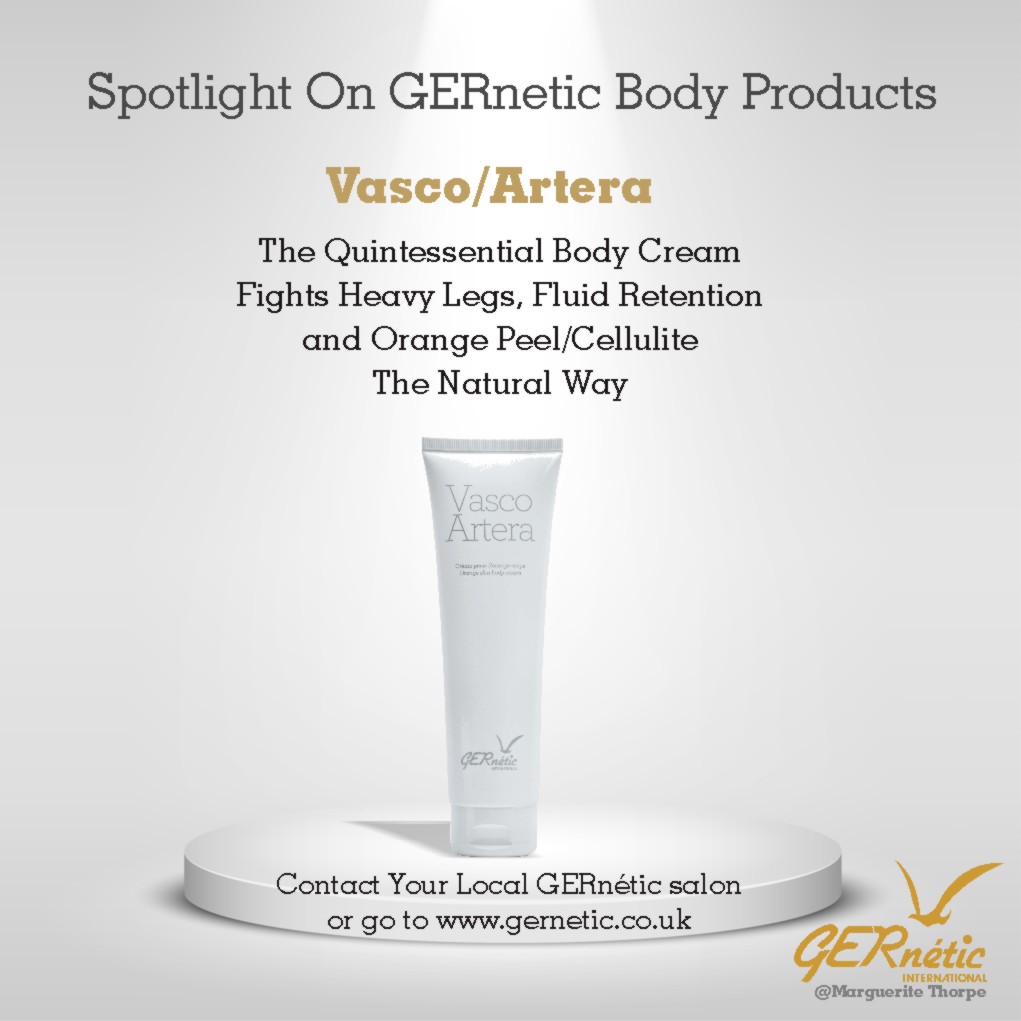 GERnétic Helps Combating Cellulite with Visible Science
As the sun starts to shine and little shorts and skirts are unpacked from the back of the wardrobe, lots of women are self-conscious about showing their legs due to cellulite.
Everybody knows how difficult it is to get rid of cellulite. What many women don't know is that cellulite has nothing to do with fat, but everything to do with lifestyle. Diet, lack of exercise, poor circulation and hormonal imbalance can result in poor elimination of dead cells that clog up, resulting in cellulite.
Affecting around 85% of women, the dimpled, "orange peel" skin that most commonly develops on the buttocks and thighs is caused by a permanent change to the fat stores under the skin, which get pushed towards the surface. The fat mingles with collagen and elastin fibres, which pull the fat cells together producing the lumpy appearance on the skin. Changes to the levels of hormones are thought to trigger the development of cellulite, which is why it appears at times of great hormonal change during puberty and pregnancy, or when taking HRT or on the contraceptive pill. Poor elimination of toxins and metabolic waste and poor circulation are also sometimes believed to contribute.
GERnétic has a range of body products that effectively combat cellulite based on visible science that can be used both at home and in the salon.
Vasco Artera Leg Contouring Cream is the quintessential tried and tested body cream to effectively combat cellulite, by enabling a better micro-circulation thus making your legs feel lighter. Vasco Artera improves circulation and drains fatty layers of old, dead cells, provoking a natural diuretic effect – improving elimination of waste from the body leaving your skin smooth and attractive once more. Plus, it's so light and easily absorbed that you can slip into your summer shorts straight after application!
For best results, use Vasco Artera with Lympho Body Toning Lotion and Veinulo Special + Body Cell Booster.
Lympho – is GERnétic's tonic lotion for the body. Lympho accelerates micro-circulation bringing relief to tired legs, leaving you with a pleasant feeling of well-being and smooth silky skin. For an extra boost, apply Veinulo Special + Serum after Lympho and before Vasco Artera to accelerate results. Veinulo Special + is a very effective cell stimulant that rebuilds the walls of blood capillaries and veins.
Contact us for Free Samples at info@gernetic.co.uk