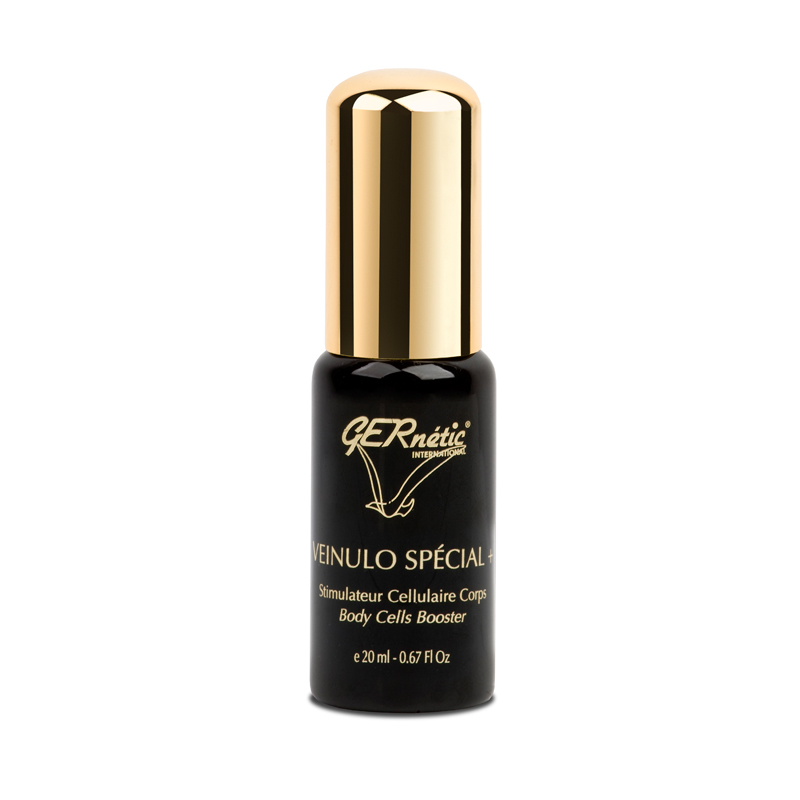 Veinulo Special Plus – Body cells booster
A cellular stimulant that rebuilds the walls of blood capillaries and veins. A treatment for legs with unsightly vascular problems.
Active ingredients
Vitamin PP, B3 nicotinic acid.
Vitamin E alpha tocopherol.
Biofiltrate of lactobacillus Casei, containing l-lactic acid and small peptide fragments.
Filtrate rich in cellular growth factor cellular stimulator.
An expertly balanced blend of 8 essential amino acids.
Home use: Morning.
Spray some Veinulo Special Plus onto areas affected by weak capillaries, cellulite, varicose veins and couperose and gently pat it in. Follow with the application of Vasco Artera.