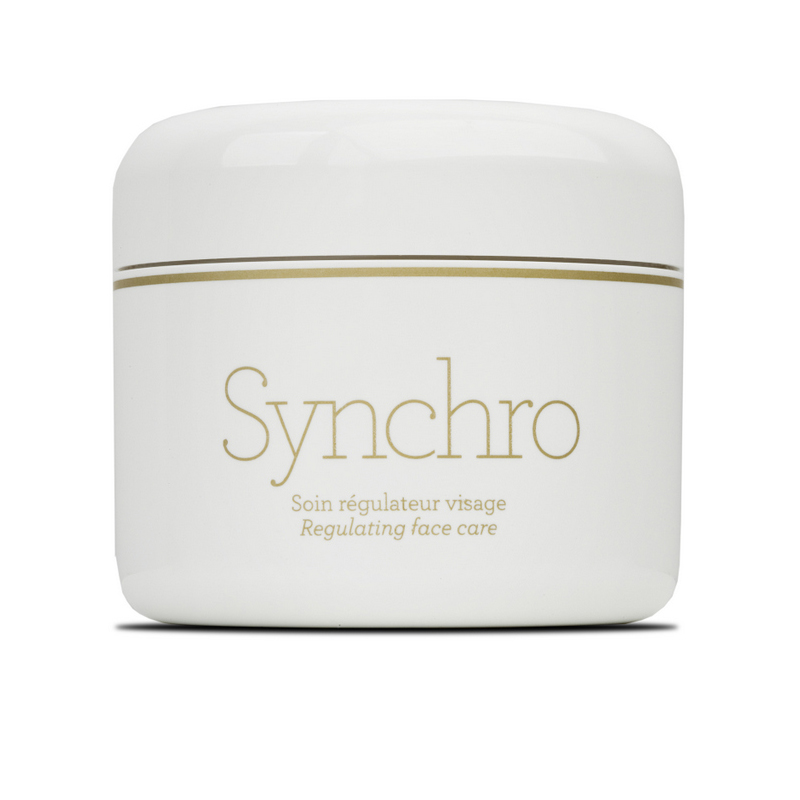 Synchro – Regulating face care
Often copied but never equalled, the Synchro cream with its regenerative powers is designed to nourish and revitalise your skin.
As a basic cream for all GERnétic beauty products, it is applied after the majority of other creams and sometimes in combination with them. Its synchronising action reinforces them and accelerates the results. Thanks to its active ingredients, SYNCHRO stimulates and maintains an optimum level of cellular renewal.
Active Ingredients:
Three biological compounds rich in amino acids
Trace elements and vitamins, allantoin and calendula oil
Home Use: AM & PM
In the morning, Synchro can be used by itself or after your specific cream. Apply a very small amount to the whole face and eye and neck areas. You can then apply any GERnétic protective cream. At night, use Synchro by itself or you can follow with the application of your Nuclea or Cytobi super nutritive creams.