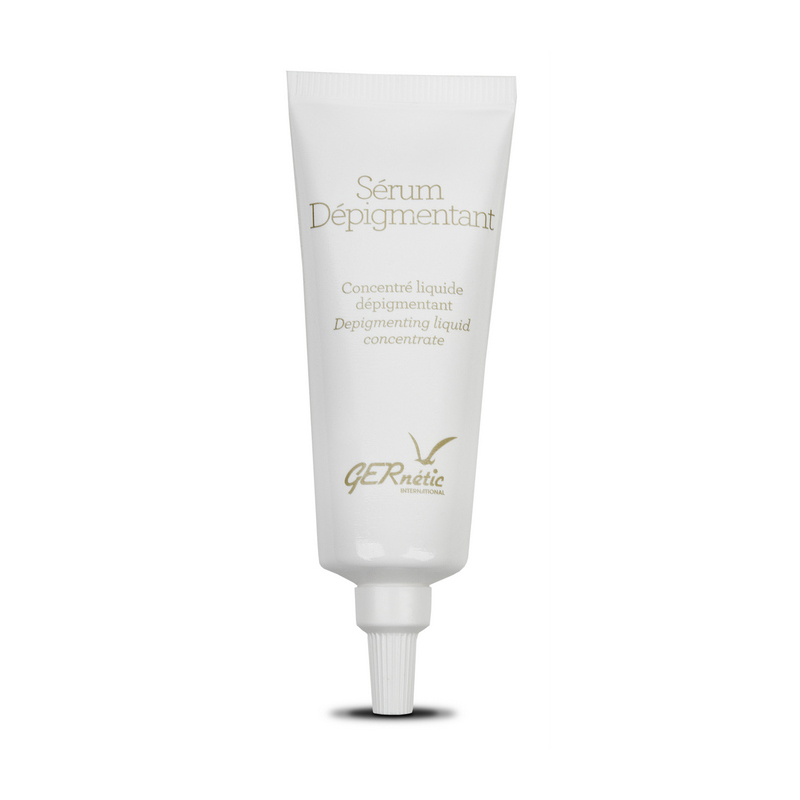 Sérum Dépigmentant
Made from natural botanical products, this is designed for those concerned with an excessively dark complexion and to combat patches of over-pigmentation. Its active molecules halt excessive pigmentation of the skin.
Active Ingredients:
Extracts of white mulberry, birch, liquorice and grapefruit
Gluconic acid
Home Use: AM & or/ PM
Morning and or evening, apply a very small amount to pigmented spots only. Must be followed by Skin Clair Nutritive Cream.