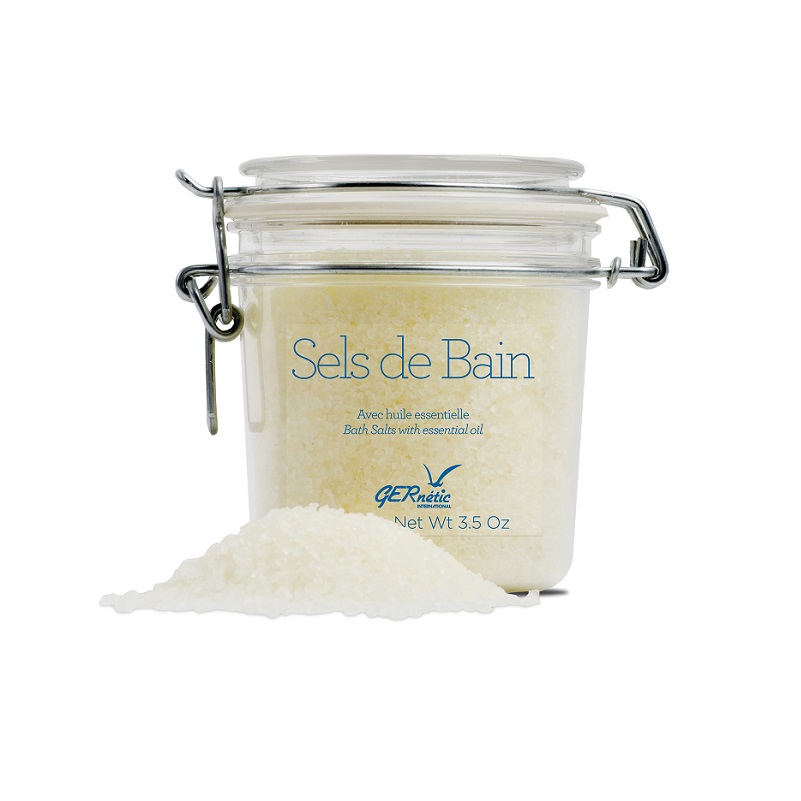 Sels de Bain – with essential oils
Take it easy and enjoy a relaxing, heathy bath. GERnétic Int.'s Bath Salts are original and innovative. Made from a combination of crystallised sea water and an essential oil with a whole range of qualities, these Bath Salts help you unwind and relax, and protect you from stress. Whe used in a bath at 38°C, the natural active ingredients are released and you can luxuriate in an ocean of comfort and pleasure.
Active Ingredients:
Crystallized sea salt harvested from protected sites with a high concentration in magnesium, iron, zinc and copper Essential oil of Cymbopogon citratus.
Home Use:
Dissolve one sachet of Bath Salts under the running tap. Water should be at 38°. Relax for 15 to 20 minutes.