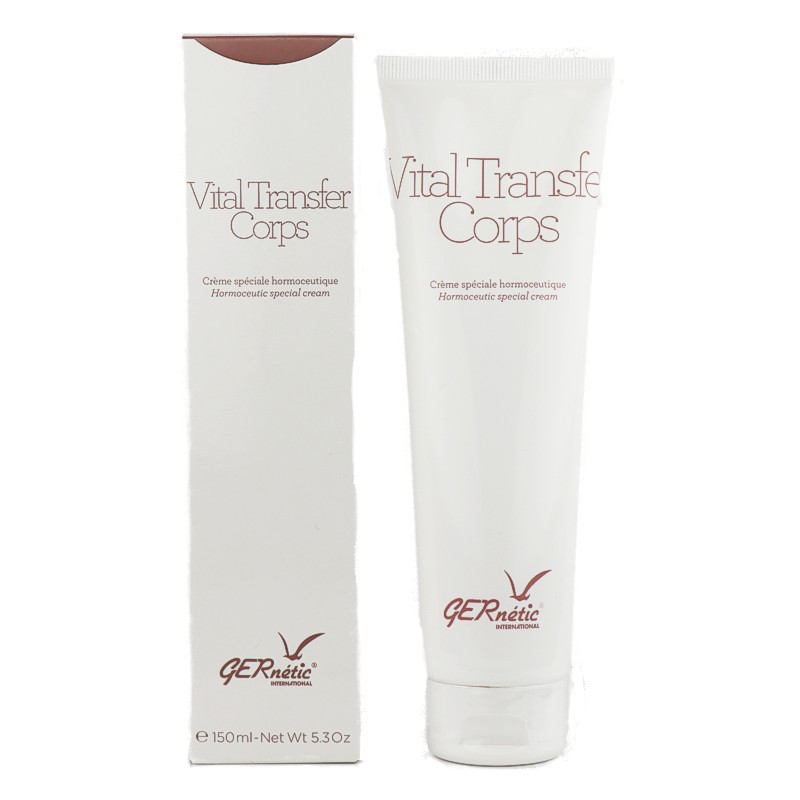 Vital Transfer Body – Shaping cream
A unique texture, a round and velvet marine fragrance. Contains Lavender, Marine scent, Lotus, Lime, Cedar Wood and White Musk
Usage:    To be applied morning and night in small quantity by light effleurage on the whole face.
Active Ingredients:
Squalane:          for a biomimetic action. It has an excellent affinity with skin thanks to its biological similarity with natural skin fats.
Non-Denatured (Native) Collagen with an immuno-Regulator Impact.
Bee's Wax:          contains vitamin A that provides hydrating and protective properties: forms a waterproof film on skin that protects it from external aggression and dryness.