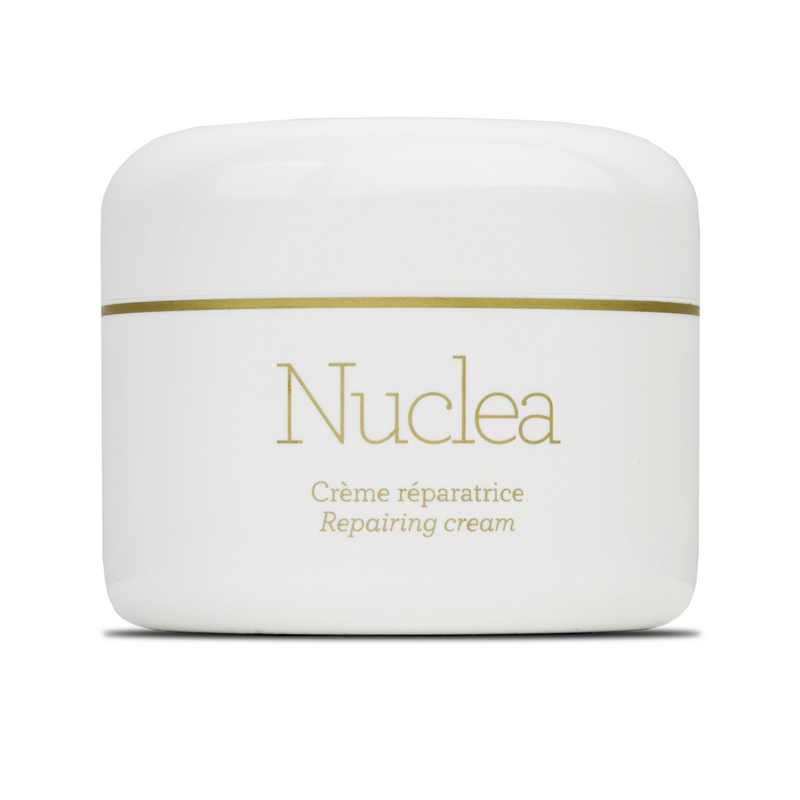 Nuclea – Repairing Cream
Discover its soothing, penetrating action leaving an immediate feeling of freshness and comfort. Its exceptional regenerating effect stimulates cellular activity and reinforces the defence mechanisms of your skin.
Active Ingredients:
Three biological filtrates rich in trace elements, proteins and peptides
A skin repair factor containing 12 amino acids and a vitamin B complex
Home Use: AM or PM
Use Nuclea in the evening over Synchro, in a very small quantity on the areas that need more regeneration such as pigmentation, wrinkles and scars.