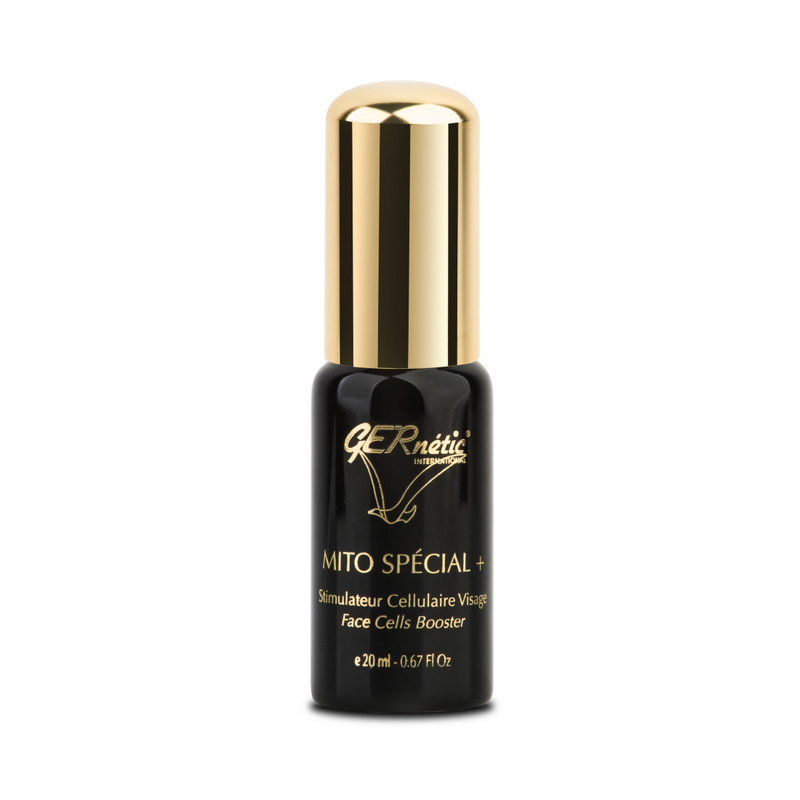 Mito Special Plus – Cells booster
Cells booster for all skin types of ageing and scaring. Combats the effects of age, regenerates skin tissues and enhances the action of other regenerating treatments.
Active Ingredients:
100% natural and organic
8 amino acids, essential for good health and appearance
Home Use: once or twice a week
Spray a small quantity to areas that need regeneration. Can be used under Immuno mask or under a nutritive cream, once or twice a week. For maintenance, a course of one bottle a few times a year is recommended. In case of old scars, one or two bottles should be sufficient.