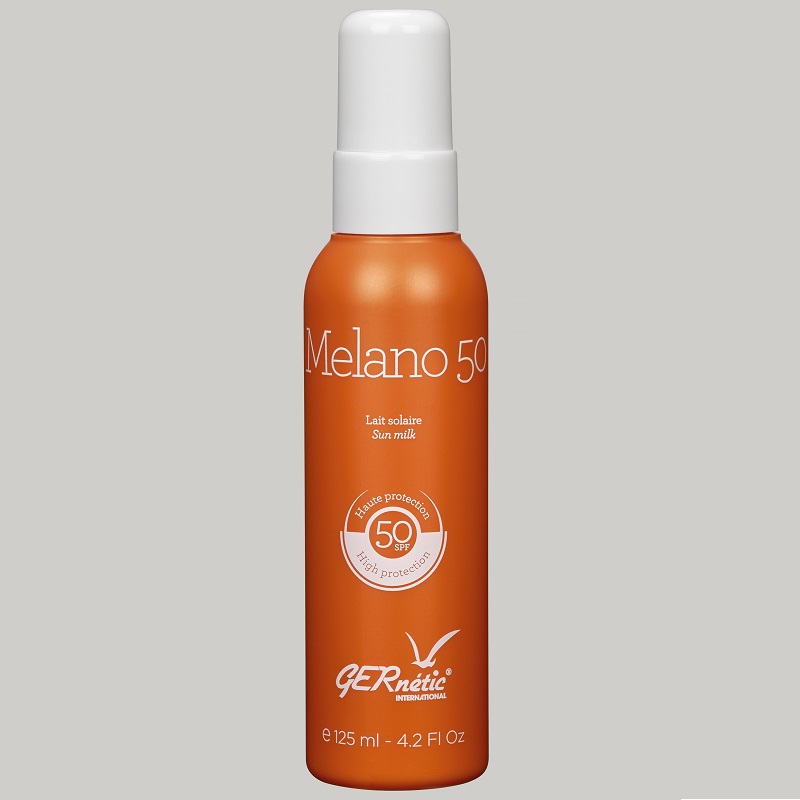 Melano 50
GERnétic International sunscreen range allows "smart" tan keeping the skin individual characteristic for optimal prevention and protection.
Protects efficiently against the harmful effects of the sun, can be used as makeup base. Guaranteed UVB and UVA protection factors. Tested for skin tolerance and skin safety, under dermatological controls.
Active Ingredients
– Sun protection complex based on UVA and UVB filters, non-nano
– Apricot oil, with antioxidant, anti-aging actions to the skin, thanks to its composition in essential fatty acids and vitamins
Home use: as required
To be applied several times a day on skin more sensitive to sunlight.