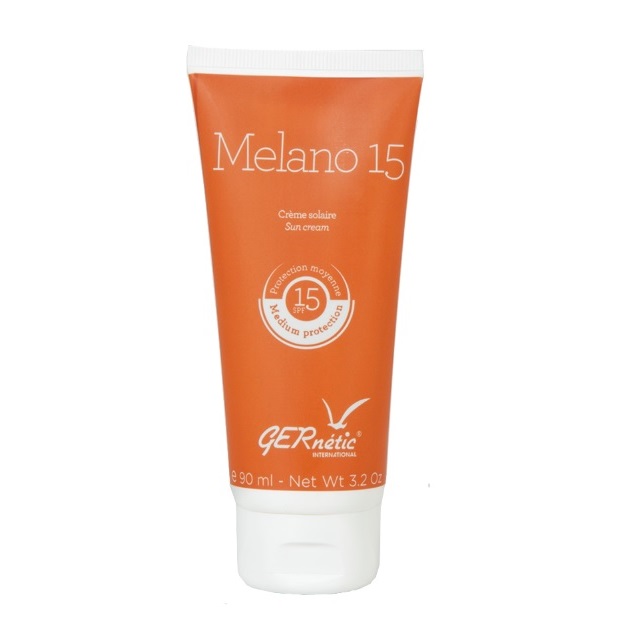 Melano 15
Recommended for darker skin less sensitive to the sun. This softening and nourishing milk prevents dehydration of the skin while allowing a natural tan. Melano 15 prevents pigmentation spots and rashes. It stimulates the synthesis of collagen, allowing the restructuring of the dermal matrix.
Active ingredients
Sun protection complex based on UVA and UVB filters, non-nano ;
– Apricot oil, with antioxidant, anti-aging actions to the skin, thanks to its composition in essential fatty acids and vitamins;
– Hydrating agents such as sorbitol ;
– Shea butter with nourishing, repairing properties and prevents dehydration.
Home use: as required
To be applied several times a day on skin.