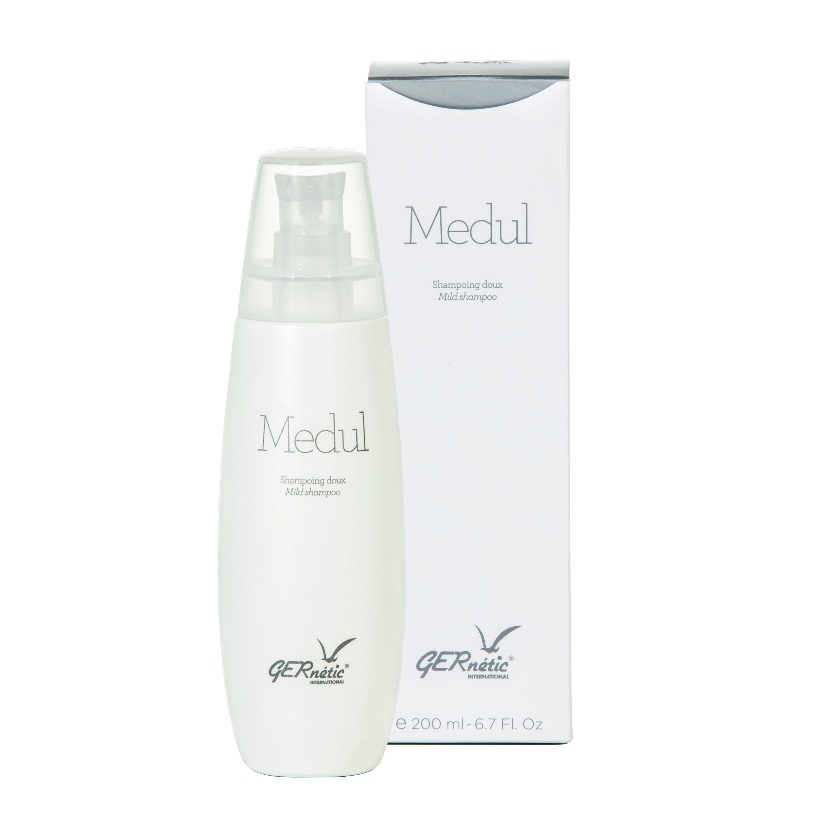 Medul – Shampoo
Everybody can use Medul shampoo either to maintain an already healthy scalp or in case of scalp problems. Médul gives body and brightness to the hair. It has a slight conditioning effect and leaves the hair soft and silky.
Active Ingredients:
Vitamin B complex and glycoprotein
Home Use:
Shampoo hair as often as needed but no more often than every 3 days. Can be followed by Cuticul lotion.