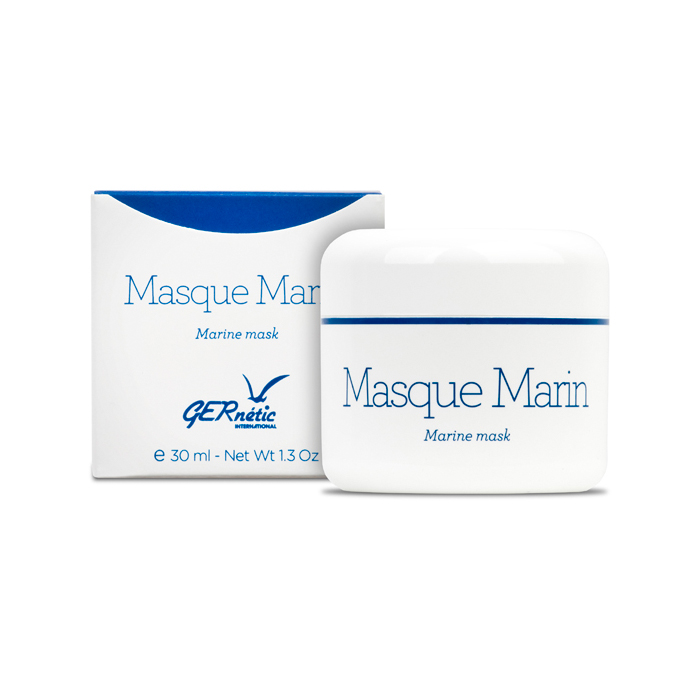 Masque Marin – Marine Mask
Supple cream mask with soothing, toning, remineralising and rejuvenating properties. Created for all aged, demineralized, dehydrated, wrinkled skins and sagging tissues.
Active Ingredients:
A marine compound rich in trace elements including zinc cobalt, manganese and potassium
Plant extracts
Kaolin
Home Use: once or twice a week
After cleansing your skin, apply 1/2 teaspoon by light massage all over your face and neck. Leave for 5 to 10 minutes and remove with lukewarm water. Then, carry on your usual daily routine.