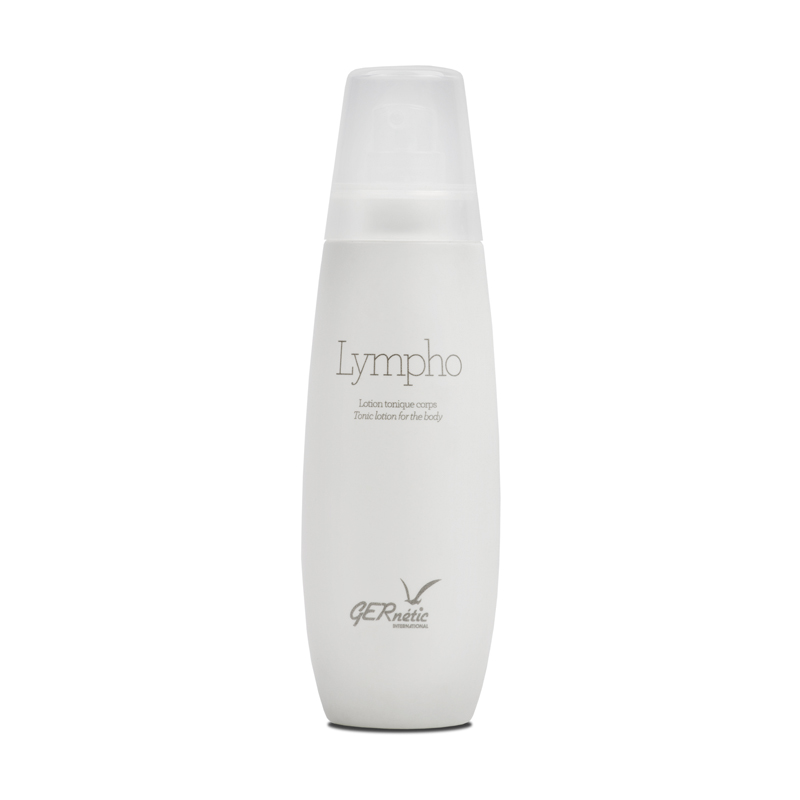 Lympho – Tonic lotion for the body
Its relaxing virtues bring relief to tired legs, leaving you with a pleasant feeling of well-being. This lotion accelerates micro-circulation, thus increasing the rapidity and efficacy of the beauty care products effects.
Active Ingredients:
A biological compound rich in amino acids and trace elements
Horse chestnut, ginseng and seaweed extracts
Home Use: AM & or/ PM
Lympho is to be applied from the soles of the feet to the waist, using light upward strokes, before any other body product.