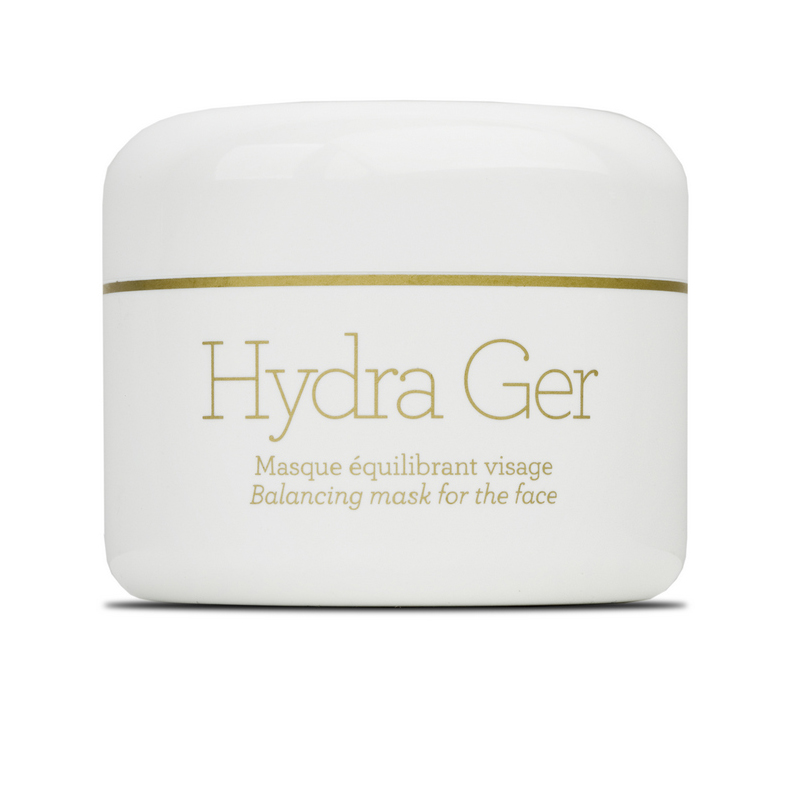 Hydra Ger – Balancing mask for the face
Hydra Ger Is A Great Face Mask Skin Protector
Hydra-Ger helps to accelerate the epidermal cells renewal by providing optimal moisturising.
Hydra Ger is a soft mask, designed to nourish and maintain the epidermis hydration. Its specific active ingredients keep the epidermic water and  straightens the skin barrier .
Active Ingredients:
3 biological compounds
B-lactoglobulin
A bio-filtrate of lactic acid and peptides
Home Use: Daily, mornings or evenings courses of 4 or 5 days, then a break of 2 days.
After cleansing your skin, apply by light massage all over your face and neck. Leave for 5 to 10 minutes and remove with lukewarm water. Then, carry on with your usual daily routine.