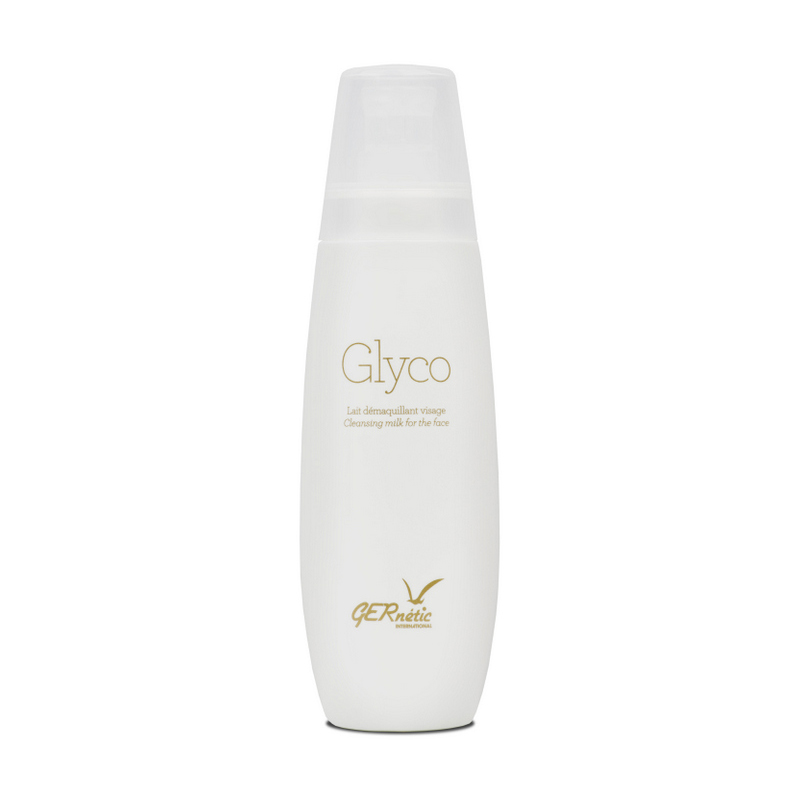 Glyco – Cleansing milk for the face
This smooth, refreshing make-up remover, rich in milk glycol-proteins, delicately and totally eliminates all trace pf make-up. Its rich composition enhances its cleansing action, bringing comfort and softness, leaving your skin clear, smooth and dazzlingly clean.
Active Ingredients:
Glycoproteins
Calendula oil
Home Use: AM and/or PM
Apply to the whole face and neck with light strokes, remove with soft tissues or, if preferred, rinse with lukewarm water. Follow with Fibro lotion.