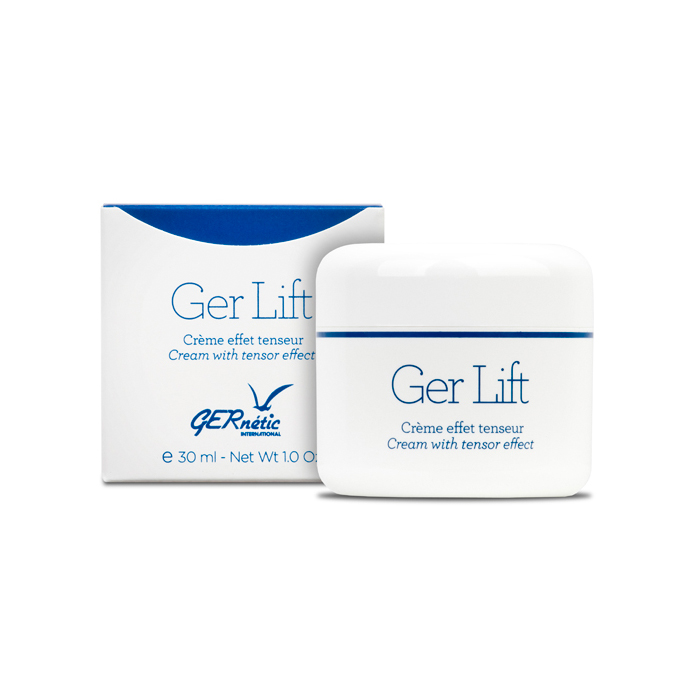 GerLift – Cream with tensor effect
Cream with firming effects, easily absorbed. Quick, lasting and spectacular effects, it makes the skin smooth and supple while giving it all its radiance. It stimulates the growth of the extra-cellular matrix.
Active Ingredients:
Six biological compounds extracted from micro-algae, marine peptides and trace elements.
Home Use: AM & PM
Use a small amount on the areas of concern or on the whole face including the eye and neck areas. Follow with your Synchro nutritive cream.