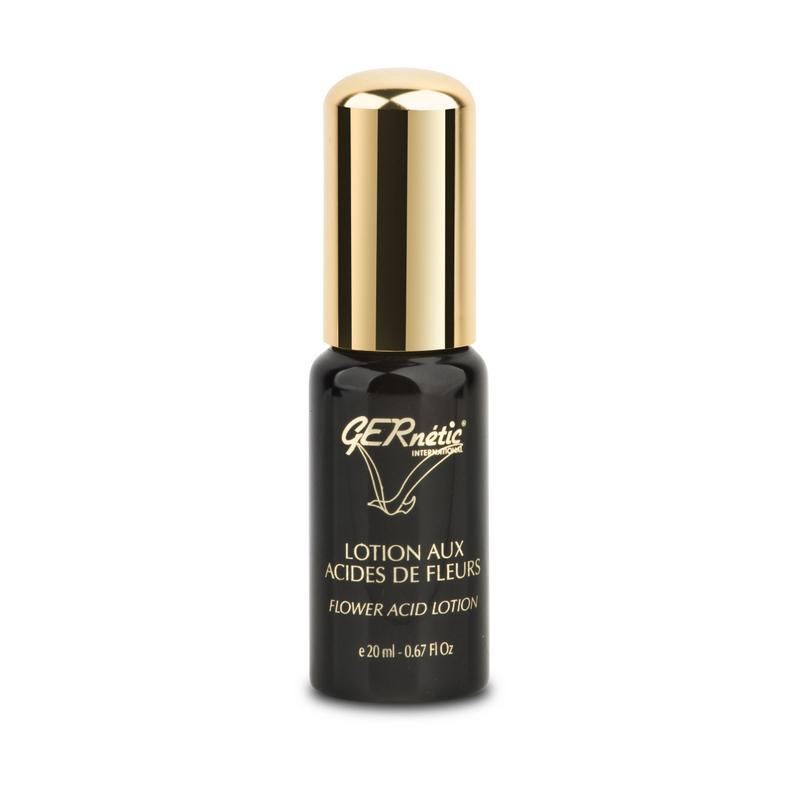 Flower Acid – Flower Acids Lotion
New generation lotion with flowers' acids. It contains AHA 9Alpha-hydroxy acids). Improves cells renewal by inducing highly effective and enjoyable exfoliant activity, without causing damage to the skin's cells.
At the correct concentration, alpha-hydroxy acids will: promote cell renewal, soften and lighten the skin, smooth out cutaneous relief, make the epidermis suppler and firmer, have moisturizing activity
Active Ingredients
A 6% concentration of citric, malic and tartaric acids from frangipani, freesia, hibiscus and lily
Home Use: Weekly.
After cleansing your skin, spray 6 to 8 times and gently pat all over your face, avoiding the eye area. Leave for 5 minutes. Do not rinse off but apply your Synchro or Cytobi regenerating creams straight away