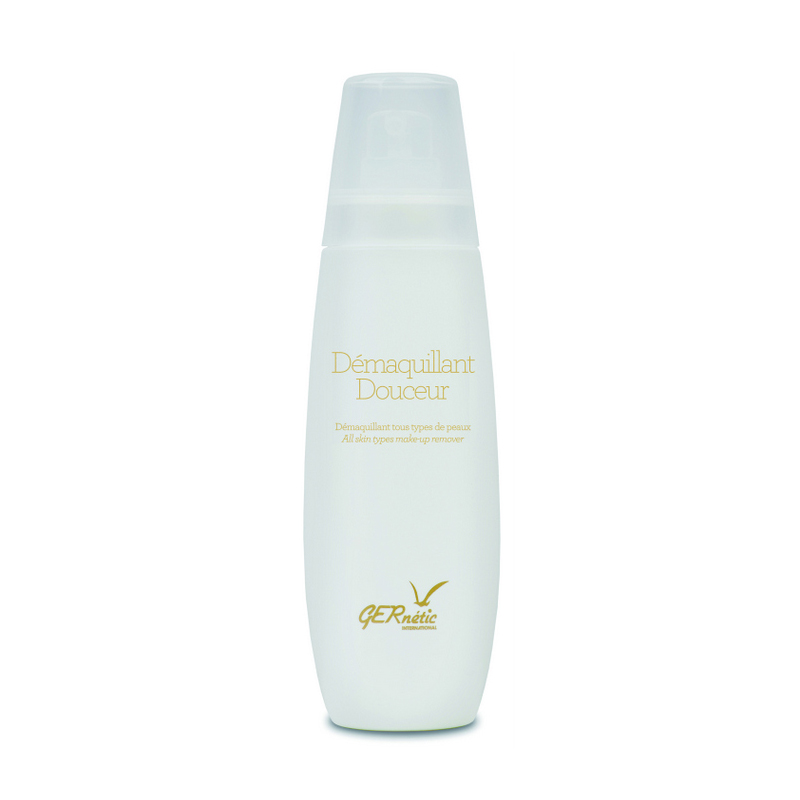 Demaquillant Douceur – all skin types make-up remover
Cleansing, soothing and refreshing lotion, which relieves tired eyes. It prepares your skin to receive the specific GERnétic face care products. A wave of energy and comfort for your skin. Suitable for all kinds of skins.
Ideal to clean the skin deeply and to remove eye make-up and foundation.
Active Ingredients
Soft tensio-active agents in micellar emulsion.
Lime blossom
Camomile
Ginseng
Witch hazel
Cucumber
Home use: AM & PM
Dampen cotton pad with Demaquillant Douceur to remove eye make-up and lipstick. Then spray some Demaquillant Douceur on the skin and gently rub it in.
Remove using a soft tissue or cotton pad, then rinse by splashing a little water on the skin.