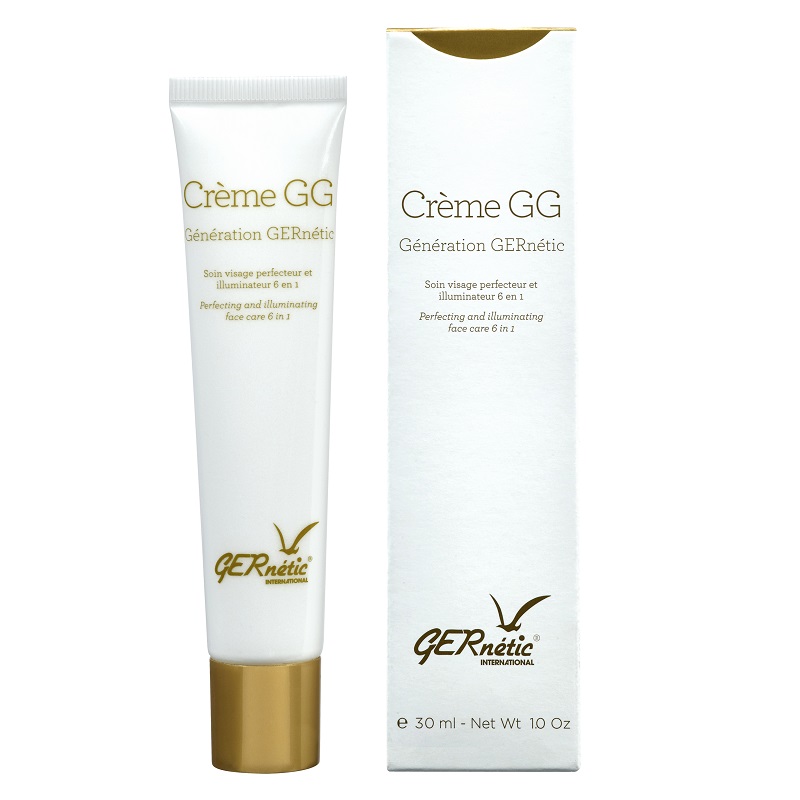 Crème GG – Perfecting and illuminating face care 6 in 1
This innovative cream instantly transform the skin, making it brighter. It contains illuminating agents for immediate optical correction. It also combines all the elements necessary for the proper cells functioning and cells life for long term efficacy.
Smooth during the application and a light coverage with a shade that suits all skin types which gives a healthy glowing looking appearance with a "nude" finish. Subtle fragrance from the face range.
Active Ingredients:
A cell growth stimulator;
A natural anti-fatigue factor;
Cellular nutrition agents;
Protection agents against UV and filming;
"Magic" microcapsules that release tinted micro-pigments while spread on the skin;
Mattifying microspheres, without silicone, which gives a silky touch powder with a soft focus effect.
Home Use:
Crème GG can be applied as a day base or before the foundation as a makeup base.