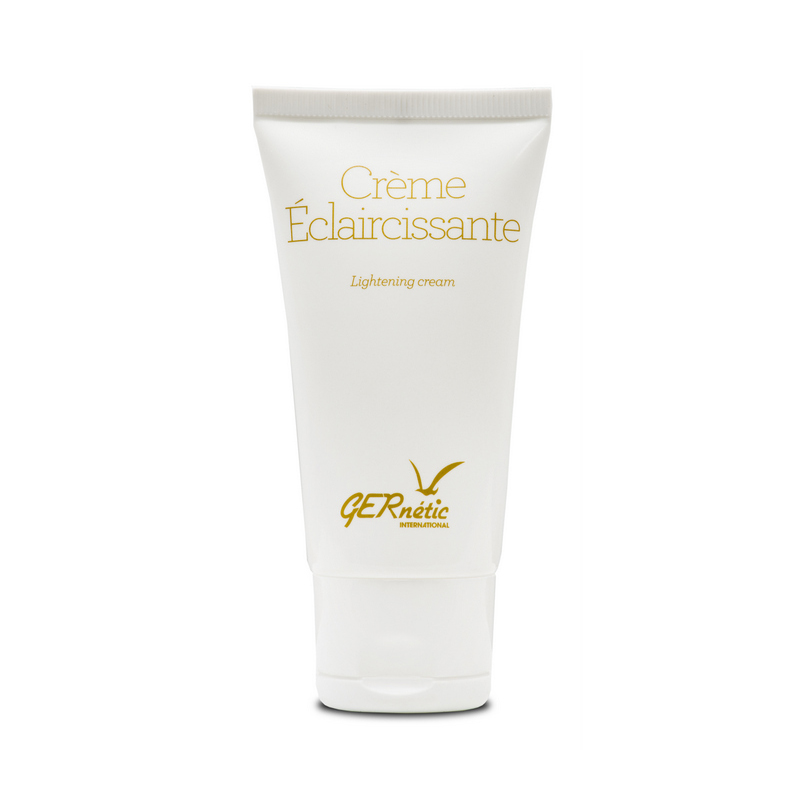 Crème Éclaircissante – Lightening cream
This cream offers hydration activity rich in vital elements derived from lactic fermentation filtrates and from plants inhibiting melanin synthesis. The regenerating and anti-free radical active principles provide gentle activity deep-down within the epidermis, specifically slowing down skin browning and the formation of pigmentation spots.
Active Ingredients:
Botanical base filtrate
Essential amino acids
Home Use: AM & or/ PM
Morning and/or evening, apply a very small amount all over the skin.