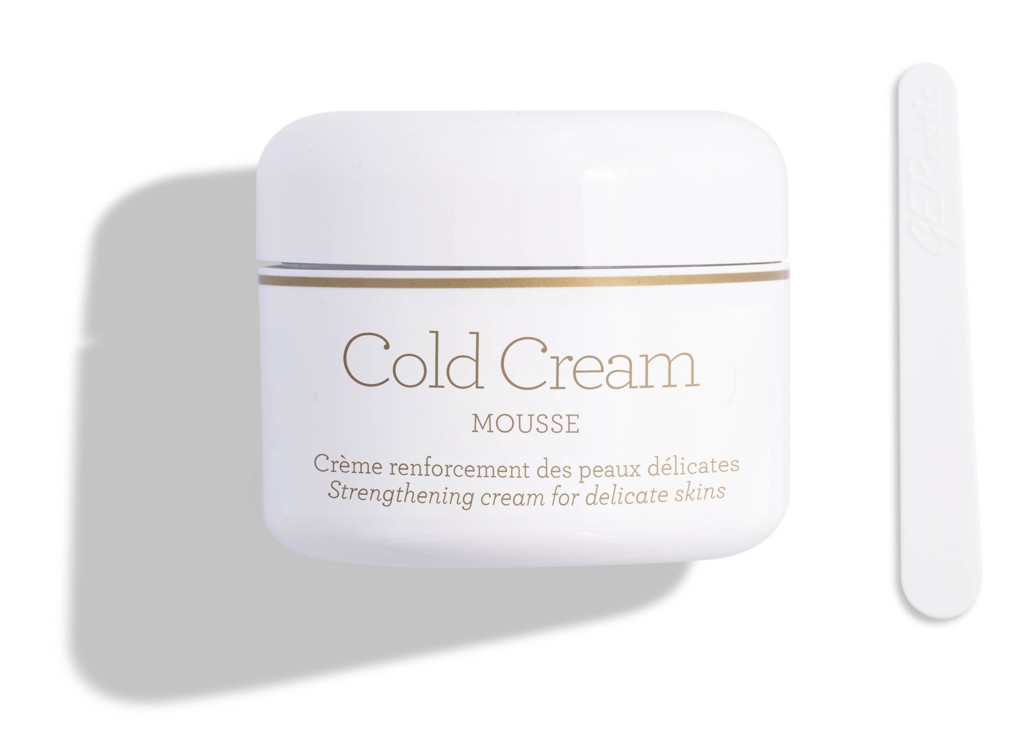 Cold Cream Mousse 50ml
The term COLD CREAM comes from Greek physician Claudius Galien who invented a cream with an extremely refreshing texture which had protective, nourishing and soothing benefits for sensitive skin. GERnétic International follows in Galien's footsteps with this new innovative and exciting product.
COLD CREAM MOUSSE with highly-effective active ingredients of biotechnological origin almost immediately soothes redness and irritation, while deeply nourishing and intensely replenishing weakened skin to reinforce its natural defences. COLD CREAM relieves feelings of tightness and tingling, leaving the skin soft, supple and comfortable.
It will enchant you with its rich but airy and fluffy texture which transforms into a silky cream when applied to the skin. Composed of small cushions of modified starch saturated with water, its innovative texture melts into the skin, leaving a protective film that acts as a shield against external aggressions.
COLD CREAM MOUSSE is absorbed quickly and despite being highly moisturising and nourishing leaves a matte finish. It is an excellent day base which helps to keep make-up in place.
Suitable and designed for sensitive, fragile, very dry or allergy-prone skin suffering from extreme dryness, irritation, redness, itching or even flaking.
Contains:
* Squalane (of biotechnological origin), a multi-functional active ingredient: an exceptional moisturiser, softener and soother, helps to limit the loss of water, restores suppleness and softness to the skin.
* Beta Glucan (of biotechnological origin), stimulates collagen production, soothes irritations and strengthens the skin barrier, relieves discomfort by calming itching, accelerates healing.
* Small cushions of modified starch full of water for a foamy and velvety texture.
Speak To Your Local Beauty Therapist For More Information And To Purchase