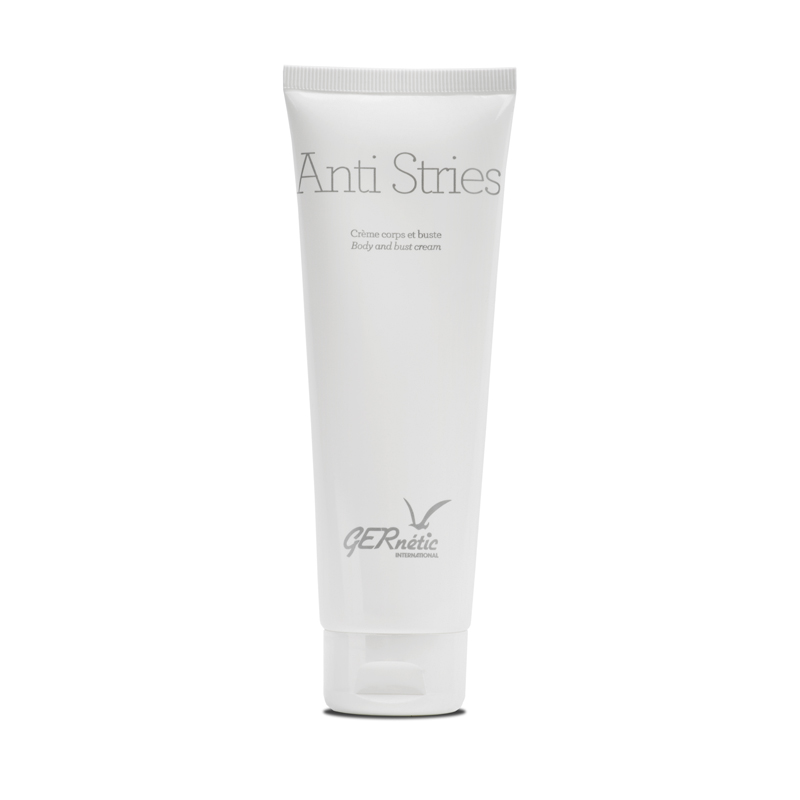 Anti-Stries – Bust and body cream
Preventing and curative cream for the distension of the skin's tissues. With their exceptional; nourishing power, the active ingredients contained in Anti-Stries enable a better synthesis of the collagenase, producing enough natural quantities of collagen and elastin to ensure the elasticity and the restructuring of the distended tissues.
Active Ingredients:
Polypeptides and glycopeptides
Compounds from biotechnology and marine peptides
Home Use: AM & or/ PM
Daily prevention (pregnancy): apply a small amount to the stomach and the bust.
Restoration: apply a small amount to the areas affected by stretch marks.