PROBLEM SOLVER EXTRAORDINAIRE
Our client testimonials speak for themselves!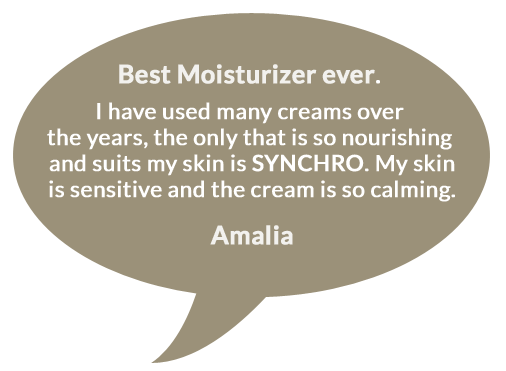 In 25 years, it is the first time, I had a visible answer for my skin! Very effective! Mary
Extremely happy with all your creams. I am using GERnétic products since the 1980s. I have sensitive skin, but have found them to be very gentle. I have very few wrinkles and look a lot younger than my real age. I mix Immuno with Synchro in the morning. By the way, I keep my creams in the fridge as this keeps them from becoming runny. Ms Ryan
Fantastic! I have been using GERnétic for the last 12 years – and whenever I tried a new brand, I've always come back to GERnétic because it suits my skin best. I'll be turning 40 this year and nobody would guess so. Michaela
Synchro – An excellent cream for keeping the skin moist. You need very little, so it lasts ages. I use it with other GERnétic creams. I have been using GERnétic since their conception in 1984. I have very sensitive skin & find these creams excellent for me. I am in my 60s now but still have very good skin texture with hardly a wrinkle in sight. Amazing! Carole
Synchro saved my face! After suffering from acne, I had terrible scars. My local beautician advised me to try this product, now 15 years later, I am still using this and I swear by it. People always comment on how young I look and nearly all my scars are gone!! Michele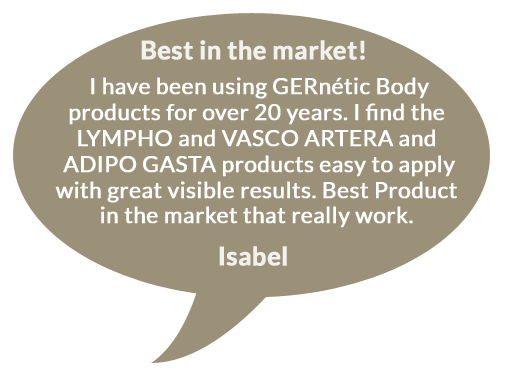 Glyco & Fibro – Cleansing. I loved it as soon as these two products touched my skin! I feel clean, I feel moisturised, I feel relaxed! Madona
Cytobi – Used with Synchro. Fantastic nutritive cream which has not only prevented new lines around my lips but others have gone completely. Also great for around the eyes! Jo
GERnétic Face and Body Products are without a doubt the best products I have ever used! Gail
Great benefits. I use the GERnétic body creams, Vasco Artera, Somito, Adipo Gasta and Lympho. I find them really easy and nice to use, the benefits are great. My legs and thighs fell much smoother and tighter. Angela
I now have a beautiful bust. I have always been worried about my small bust. When I discovered Seino, Macro 2000 and Endo Special + it changed my life.