Only the Best is Good Enough for You and Your Skin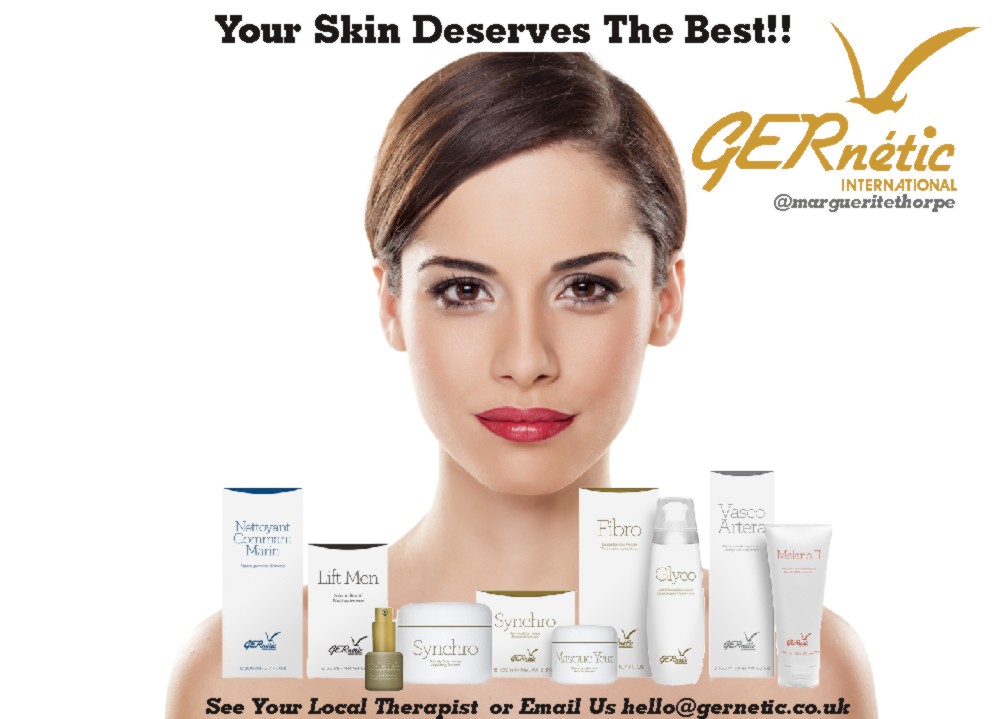 GERnétic's advanced, highly concentrated and effective products address the specific needs of the skin with exceptional results. GERnétic is very individual because its creams are specifically designed to work on different parts of the body to produce powerful and lasting results.
Our products combine carefully picked ingredients, informed by years of dedicated cellular biology research. We use the finest ingredients to get the richest results. The raw materials used in the powerful skincare range have been clinically tested and consistently provide optimal results.
In keeping with today's holistic approach, that there is no beauty without good health, GERnétic has maintained its prestigious reputation for top quality products and nutritional and lifestyle advice to its clients alongside their beauty treatments. GERnétic is known as "problem solver extraordinaire".
It's simple. GERnétic products work.
For Free Information And Samples Please Email & Contact Us;
Hello@gernetic.co.uk or Call 01202 309913