Lift Crème
Introducing Lift Crème
Eye, Lip and Neck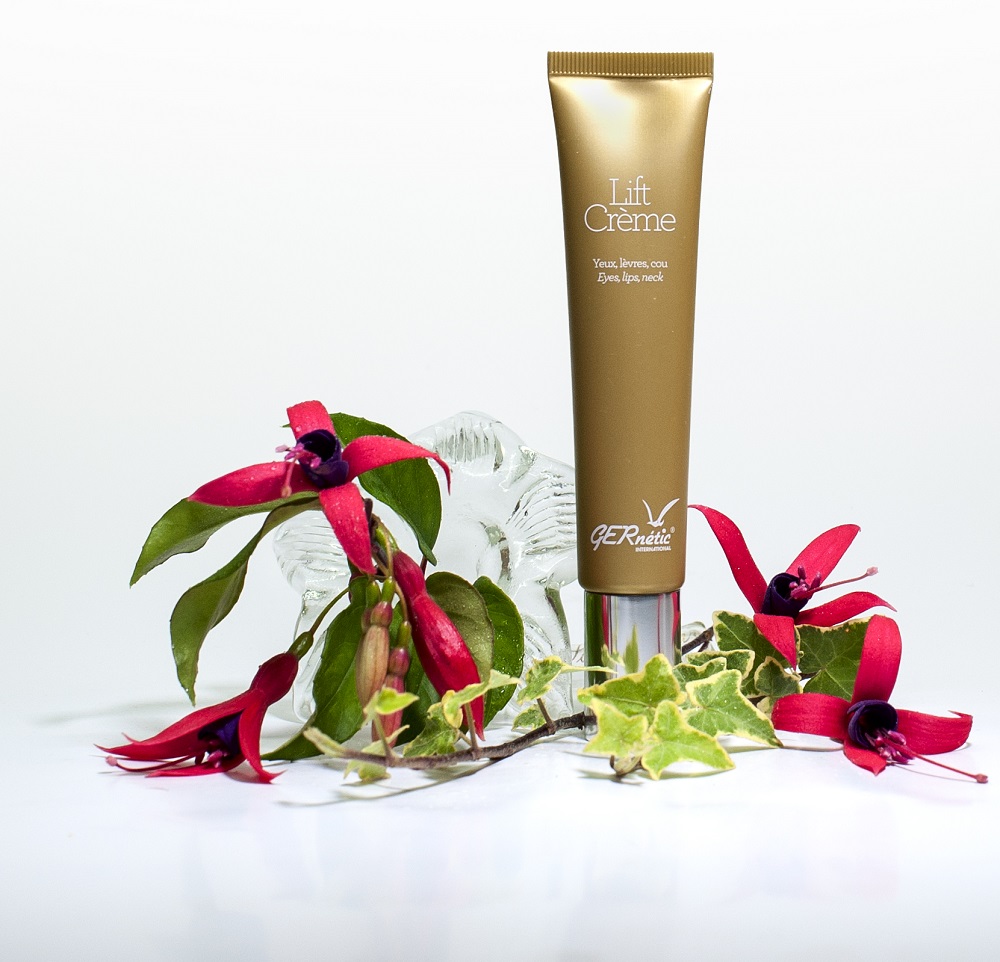 There's a new buzz word in the world of skin care – GLYCATION. But what does it really mean?
Well it's all to do with our old friend, sugar.
Sugar molecules grasp onto fats and proteins, causing the skin's collagen to become stiff and malformed, which speeds up the ageing process.
High consumption of sugars and refined carbs (which turn to sugar in the bloodstream), causes toxic glycogens to build up, which are skin damaging – skin appears thinner and less firm due to damaged collagen.
The good news is there are anti-glycation skincare products to protect against glycation, with GERnétic's newest arrival, Lift Crème, being a perfect solution.
We are so proud to introduce the latest product in the GERnétic anti-ageing arsenal! Lift Crème is a break-through anti-glycation formula to correct wrinkles, sagging tissues and ageing skin of the eye, lip and neck contours. The result is a more youthful, radically firmed skin! Glycation can be a thing of the past.
A true anti-ageing miracle, Lift Crème stimulates cellular growth and repair, visibly lifts the upper eyelid and reduces wrinkles, dark circles, puffiness and a dull complexion.
It contains a powerful blend of Silk Tree extracts for reducing wrinkles, restoring suppleness and minimising lines, plus Essential Amino Acids to induce collagen synthesis.
Lift Crème is suitable for all skin types and ages. It is ideal for anyone with concerns of premature ageing around the eyes, lips and the neck. Lift Crème is also used as an excellent preventative measure to ageing.
Why use Lift Crème?
Visibly Lifts the upper eyelid
Diminishes the appearance of wrinkles
Fades dark circles and reduces puffiness
Restores elasticity to the neck area
Smooth the lip contours
Lift Crème will reduce the signs of skin fatigue, stimulate tissue regeneration, restructure elastin and collagen fibres and optimise the health of your skin.