GERnetic Spring Newsletter
Beautiful Skin Care Products
For Your Beautiful Skin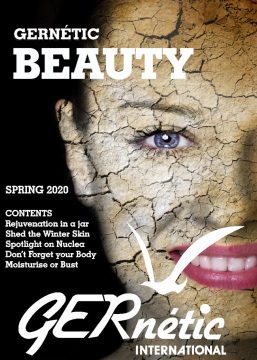 Find all the latest news from Gernetic Products in the UK, download your copy of our latest news letter for Free.
Please download our latest news letter on the GERnétic range of products. This Spring, we are discussing rejuvenation in a jar and we are giving tips on how to keep your skin looking for the year ahead.
We would like to invite you to have a look at the GERnetic Range of products. These are remarkable products that really do what they promise.
They are a cost effective solution to all your skin care needs and work on the Fairy Liquid principle, a little goes a long long way.
If you would like more information or want some samples contact your local GERnetic salon who has a wealth of information or contact us.
We hope that you really enjoy reading about these amazing products, that can help to revitalize your body and skin for Spring.
If you want any free samples please don't hesitate to contact us on Tel 01202 309913 or email info@gernetic.co.uk