GERnetic Combating Cellulite with Visible Science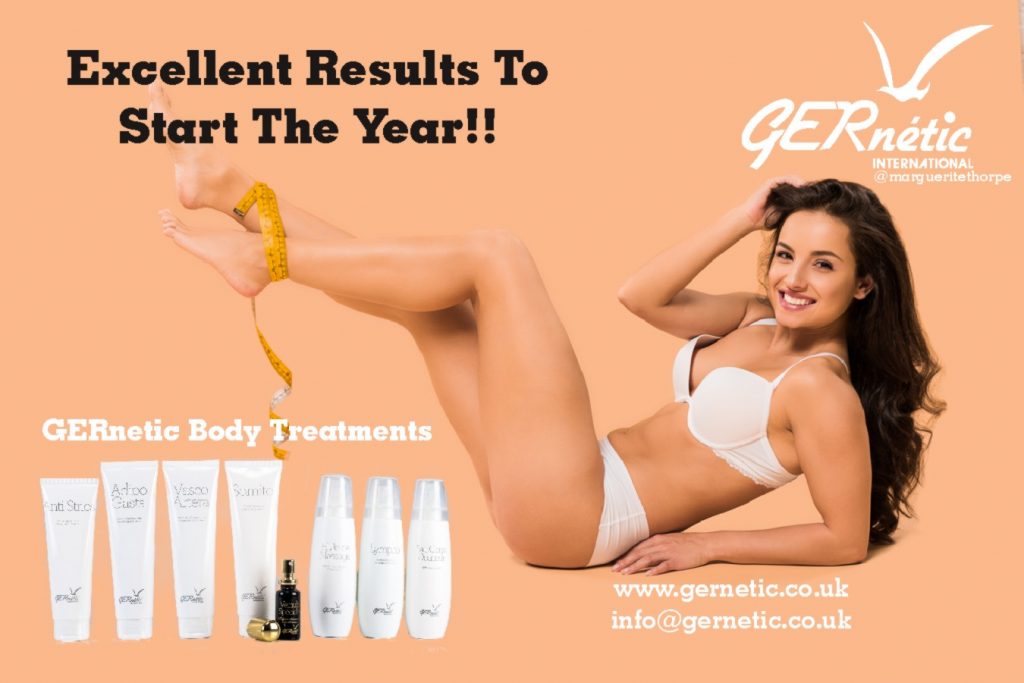 Get Excellent Results To Start The Year
With Gernetic
CELLULITE – All women know how difficult it is to rid their bodies of cellulite. What many women don't know is that cellulite has nothing to do with fat, but everything to do with lifestyle. Diet, lack of exercise, poor circulation and hormonal imbalance can result in poor elimination of dead cells that clog up, resulting in cellulite.
GERnetic has a range of products that effectively combat cellulite based on visible science that can be used both at home and in the salon.
Vasco Artera – is GERnetic's 'orange skin' body cream. Our quintessential tried and tested cream improves circulation and drains fatty layers of old, dead cells, provoking a natural diuretic effect – improving elimination of waste from the body leaving your skin smooth and attractive once more.
Lympho – is GERnetic's tonic lotion for the body. Lympho accelerates micro-circulation bringing relief to tired legs, leaving you with a pleasant feeling of well-being and smooth silky skin.
Vasco Artera 150ml
Lympho 150ml
At GERnetic International we base our reputation for quality and achievement on results.
GERnetic – timeless beauty products used in 42 countries.