Autumn News Letter 2022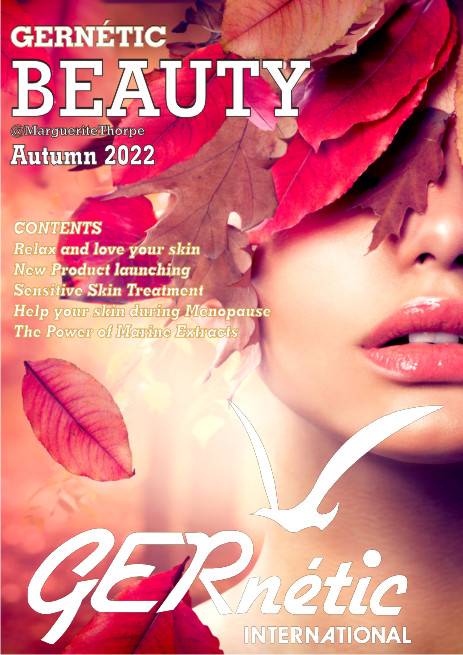 In this newsletter, we are looking at ways to relax and love your skin this Autumn to help you and your clients to look healthier and younger. Why not try the products mentioned on yourself as an Autumn skin SOS.
Besides, we are concentrating on our range of product for sensitive skin and in this context, we have the pleasure to announce the launch of a new exciting cream from GERnétic which is specially designed for sensitive or sensitised skin. Cold Cream is an innovative and extraordinary product and I am sure you will love it.
We are also taking a closer look at GERnétic's range for menopausal skin and our well-loved Marine products with its latest addition of the popular Marine Gumming adapted for the Body. Remember your new Customer Loyalty card. As you see, it is another newsletter full of exciting information, hints and tips.
We hope that this letter will give you background information about how lifestyle affects the skin and of course about how GERnétic products can help with certain conditions.