Argini Mask 50ml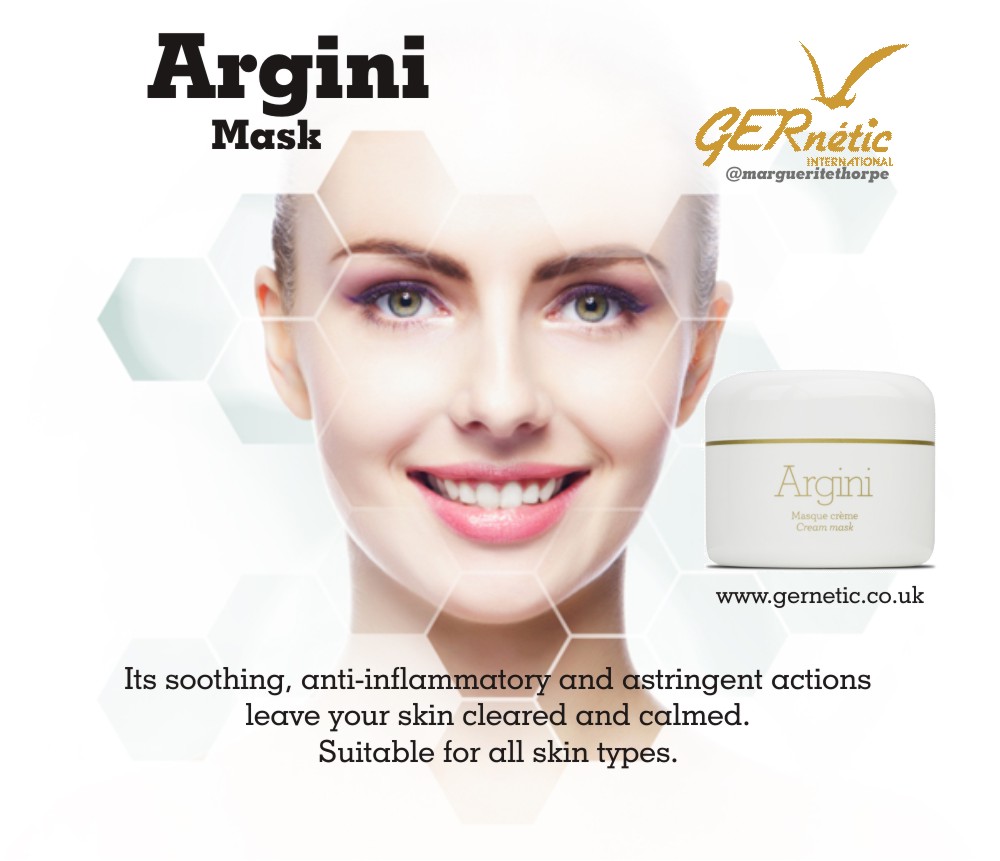 ARGINI 50ml
Is a hypo-allergenic soothing mask with anti-inflammatory properties. It revitalises and stimulates the epidermis while maintaining its natural moisturisation.
Actions
Argini mask is soothing and suitable for any fine or sensitive skin. With its anti-inflammatory and astringent actions, Argini leaves your skin cleared and calmed,
feeling healthier, fresher and more radiant.
Usage Instructions
Once or twice a week.
After cleansing your skin, apply 1/2 teaspoon of Argini by light massage all over your face and neck. Leave for 10 minutes and remove with lukewarm water.
Key Ingredients
Kaolin. Extracts of camomile, witch hazel and cucumber. Sweet almond oil.
Benefits of Key Ingredients
Purifying, astringent and toning.
Anti-inflammatory and soothing. Brings essential fatty acids, soothing.
It can be used in association with any other GERnétic cream, when necessary.